Cheap Reseller Hosting
Ready to start your web hosting business? Start it right!
Our Budget Reseller Hosting plans feature the latest Intel® SSD Drives & AMD EPYC Processors, Litespeed, Website Builders, cPanel/WHM, Direct Admin, Anti-DDoS protection and a 99% uptime guarantee.
99.9% Uptime
cPanel or Direct Admin
NVMe SSD Storage
Anti-DDoS Protection
Up to 6x Quicker data access
Wordpress with LSCache
Free SSL Certificates
Backups by JetBackup
Affordable Reseller Hosting Plans with NVMe
Choose between Direct Admin or cPanel Reseller plans bundled with Website Builders, Softaculous, Anti-DDoS protection, Litespeed and countless other features!

Thousands of Resellers
Be part of our resilient network that's over 20,000 websites strong. Powering Freelancers, Web Hosting Companies and Multi-site owners that use our Reseller Plans to manage their websites.
Free Website Migration
Coming from another web host? With thousands of migrations to date, our experienced technical team will migrate your web hosting accounts to our servers free of charge!
24x7 Customer Support
With an average response time of below 25 minutes and over 10,000 tickets solved to date, our 24/7 technical support department is one of the fastest in the web hosting industry.
Affordable Reseller Hosting bundled with tons of features
Whether you are a web-designer, small to medium sized web host or simply an entrepreneur - our reseller plans give your business the competitive edge. Bundled together with tons of free premium applications such as Softaculous, Website Builders, Free SSL Certificates and much more.
An expansive feature-set to help drive your websites speed, featuring AMD EPYC processors, CloudLinux, NVMe Solid State Drives, Anti-DDoS protection, LiteSpeed and 10Gbps ports to make your users sites just that much faster.
Choose your Control Panel
All our Reseller Hosting plans come with the ability to easily select the preferred control panel of your choice. We currently offer both cPanel and Direct Admin, two of the most used web hosting control panels on the internet.
Both supported control panels feature similar user interfaces and have exactly the same feature set including Softaculous, SitePad Website Builder, Litespeed and Cloud Linux.
Control Panel
Control Panel
cPanel with WHM
cPanel is the worlds most popular control panel, for good reason of course. So what makes cPanel stand out from its rival control panels? It is easy to use, has applications such as Softaculous, Built-in FTP, Built-in SSH Terminal and is very well documented.
Direct Admin Control Panel
Direct Admin has started gaining traction and is slowly becoming the industry standard. It is an easy to use control panel that is extremely light-weight, allowing it to offer a lot more performance output than most control panels while featuring premium applications like Softaculous, Site Builders and a Built-in file manager.
Free Wordpress CDN with QUIC Cloud
Make full use of Litespeed with QUIC Cloud, a dynamic caching CDN specifically built for Wordpress that will serve all your content directly through a content delivery network with over 70 Nodes globally, ensuring both the fastest load times and latency.
All our reseller hosting plans make use of Litespeed Enterprise, which means you can make use of QUIC Cloud completely free of charge. QUIC Cloud is also already built into Litespeed's LSCache plugin making integration quick and effortless.
Remote Backups by JetBackup
We take weekly or daily backup rotations of your account on to our remote JetBackup servers, ensuring total data safety at no extra cost. With JetBackup you can also easily access your remote backups within cPanel or Direct Admin, with the options to directly download or restore them at anytime.
Offer your users Softaculous
Give your users access to Softaculous, an easy to use 1 click installer that offers fast real-time auto installing of any of the 400+ applications in one click, straight from our control panel. This includes applications such as WordPress, Joomla, WHMCS, Magento, PrestaShop, Dolphin, Drupal, SMF and 400+ more!
Premium Website Builder with Sitepad
Website building has never been easier than with Sitepad, an intuitive drag-and-drop Website Builder able to build almost any professional website. The premium version of Sitepad comes included with every reseller hosting account and its sub-accounts, free of charge.
Includes over 354 professional themes based on Newsletters, Photo galleries, Blogs, Form Makers, Shopping Carts and over 40+ Built-in widgets such as forms, social media buttons, charting widgets and image galleries that you can easily integrate within a few clicks.


£2.45/mo

£8.19/mo
Optional WHMCS or Blesta License
We are a direct partner with WHMCS, allowing us to sell licenses at extremely affordable rates and up to 60% cheaper than retail pricing. Easily add a full-fledged WHMCS or Blesta license to any reseller hosting account for as low as £8.19/mo during checkout.
Servers powered by AMD EPYC
All our servers run on AMD EPYC Rome Processors, currently the fastest server processors available with up to 3x performance over older processors. We run these processors on top of NVMe SSD Drives & Litespeed, allowing our reseller plans to achieve maximum performance for both Dynamic and Static content.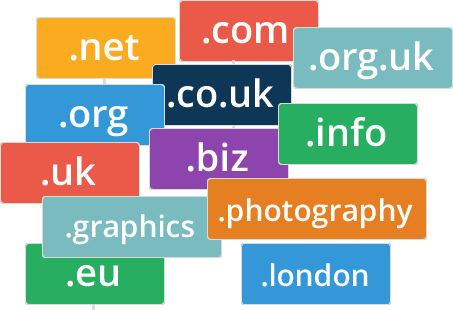 Get access to over 300+ Domain Extensions
Every reseller account comes included with a domain-reseller account that is on top of a $3000/year discounted pricing slab, that is managed under us - which means you benefit from the same bulk discounted pricing we receive from the registry completely free of charge.
The domain reseller account is completely whitelabel and can be integrated directly with billing management programs such as WHMCS, Blesta & ClientExec.
100% White Label
All our reseller plans are 100% white-label, your customer will only know about your brand - the way it should be. All reseller hosting accounts come with the ability to add your own logos, customize control panel layout, add your own packages and the ability to set custom nameservers.
Customer Reviews
Customer reviews are always of utmost importance. We always take the feedback we get from our client base into consideration and try improve upon our product/service, an aspect we find extremely important - especially in the ever-changing web hosting industry.
Litespeed Enabled
All our servers run on Litespeed, an extremely fast drop-in replacement for Apache. This allows our servers to run almost 3 times faster than standard Apache, while having more features.
No Renewal Price Hikes
Our reseller hosting plans renewal prices do not change, the initial price that you paid for will always remain the same. Unlike most web hosting companies who change their renewal prices by up to 300%+ more after the first year or month.
Free Migrations
Offer your customers the ability to migrate from other providers to your company free-of-charge! We will migrate your customers web hosting account to your reseller account free of charge all under your own brand.
99.9% Uptime
Our servers are optimized with the latest software and are only hosted within the best datacenters, allowing us to achieve our 99.9% uptime guarantee.
Free SSL Certificates
Your reseller account comes with the ability for your customers to install 2048-bit SSL certificates for their websites, free of charge! SSL Certificates are completely unlimited and can be assigned to as many domains as you host.
30-Day Refund Policy
We believe that you should get the service that you pay for or we don't deserve your money. We will refund your payment within the first 30 days if you are not happy with our product or service.
Reseller Hosting Plan Comparison
Reseller 1

£2.70/mo £22.54/year £4.09/mo £40.99/year

Reseller 2

£4.09/mo £40.99/year £8.19/mo £81.99/year

Reseller 3

£8.19/mo £81.99/year £16.39/mo £163.99/year

Reseller 4

£13.11/mo £131.19/year £20.49/mo £204.99/year

The processing power we assign per hosting account, based on a single CPU core.

CPU Allocation
2x
6x
15x
Unlimited

The amount of NVMe space your total hosting account is allowed to use for databases, emails, and website files. All our servers utilize NVMe which provides up to 600% faster data access.

NVMe Storage
15 GB
25 GB
50 GB
60 GB
125 GB
125 GB
Unlimited
Unlimited

Network Bandwidth (Traffic) that your hosting account can accumulate over a 30 day period.

Bandwidth
Unlimited
Unlimited
Unlimited
Unlimited

The amount of accounts you can create under your reseller account.

Accounts
15
7
50
20
Unlimited
50
Unlimited
65

The amount of physical memory allocated to a single web hosting account. (Per account)

RAM Allocation
1 GB
2 GB
4 GB
Unlimited

As SSL connections have become the standard, we allow our users to freely provision full 4086 bit SSL Certificates on their domain names.

Free SSL Certificates
Unlimited
Unlimited
Unlimited
Unlimited

The amount of files you can have on your hosting account. We do not limit this as we run NVMe drives. Most hosting providers would offer unlimited storage but limit this option in the background, a practice we do not do.

Inodes
Unlimited
Unlimited
Unlimited
Unlimited

Domain-based Email Addresses that can be made per account.

Email Accounts
Unlimited
Unlimited
Unlimited
Unlimited

The amount of sub-domains a user can create per account. A Sub-Domain is an addition to your main domain. (Where example.asurahosting.com is the subdomain of the main root domain, asurahosting.com)

Sub-Domains
Unlimited
Unlimited
Unlimited
Unlimited

Additional domains you can add to your hosting account.

Addon Websites
Unlimited
Unlimited
Unlimited
Unlimited

We offer a PHP version selector right within your control panel allowing you to choose your websites PHP version. We offer PHP Versions from 4.4 all the way to the latest PHP version. Due to our use of CloudLinux, we can safely use outdated PHP versions as CloudLinux keeps older PHP versions secure and up-to-date.

PHP Version Selector

Remote full backups we store off-site with Jetbackup. Backup frequency is dependant on the hosting plan. Higher tiers are more frequent.

Remote Backups
Weekly
Bi-Weekly
Daily
Daily

1 Free .COM, .NET or .ORG domain registration included with the hosting account, only applies to yearly paid subscriptions.

Free Domain Registration
£9.83/yr

An IP dedicated only to one hosting account / domain name, this is especially useful for emailing purposes.

Free Dedicated IP
£1.23/mo
£1.23/mo
Account Features

Email addresses created on the hosting account can be fully managed by third party applications such as Microsoft Outlook.

Full Email Compatibility

With an average response time of just 27 minutes, our Technical Support team is ready to help you at anytime of the day.

24/7 Customer Support

We offer a 30-day refund guarantee if you are not happy with our service or product.

30 Day Money-Back Guarantee

Built-in website builder with over 300+ premium templates to choose from.

Premium Website Builder

Easily purchase a WHMCS license at the lowest possible prices. We're also an official WHMCS partner.

Optional WHMCS License
£8.19/mo
£8.19/mo
£8.19/mo
£8.19/mo

Easily purchase a Blesta license at the lowest possible prices.

Optional Blesta License
£2.45/mo
£2.45/mo
£2.45/mo
£2.45/mo

Easily install over 400+ applications such as Wordpress, Joomla, WHMCS, OpenCart, etc with just a single click.

Softaculous (400+ Applications)

The ability to upgrade your current hosting plan instantly, without any downtime straight from our Client Area.

Upgrade At Anytime

Create your own personalized nameservers with your own domain name.

Personal Nameservers
Server Features

Choose between a wide variety of PHP versions directly within your control panel.

PHP Version Selector

All our servers run on Litespeed, a drop-in replacement for Apache that serves web content up to 300% faster than regular Apache.

Litespeed

Our servers are protected by a range of security measures, including a DDoS protected network as well as mitigation services.

Anti-DDoS Protection

Our server infrastructure makes use of 10Gbit network ports, ensuring the best possible network speeds for your site.

10Gbit Ports

Our commitment to keep your site online at all times.

99.9% Uptime
Email Features

Domain-based Email Addresses that can be made per account.

Email Accounts
Unlimited
Unlimited
Unlimited
Unlimited

An automatic feature to send a copy of an email from one email address to another.

Email Forwarders
Unlimited
Unlimited
Unlimited
Unlimited

Leave auto-response messages to emails received to any particular email address.

Email Auto-Responders
Unlimited
Unlimited
Unlimited
Unlimited

Send a single email to multiple email addresses by creating a mail list

Mail Lists
Unlimited
Unlimited
Unlimited
Unlimited

An e-mail address that will catch all improperly addressed mail (i.e. to a user that doesn't exist)

Catch-All Email

Set specific email-addresses in "vacation" mode. When in this mode, any received email will get a custom-made auto-response.

Vacation Messages

A web browser based webmail client to manage your email. We offer 2 distinct interfaces, RoundCube and Squirrelmail.

Webmail Access

A built-in lightweight webmail client to manage your email.

Squirrelmail

A built-in lightweight webmail client to manage your email.

Roundcube

Directly built into our servers, SpamAssassin is a tool to filter email based spam. Configure and Manage it directly from your hosting account control panel.

Spam Assassin

Set up and configure specific email filters based on the domain, email address, stop word and size.

Spam Filters
Applications

Wordpress
Joomla
Portals / CMS
E-Commerce
Blogs
Customer Support Apps
Project Management Apps
Image Galleries
Wiki's
Blogs
Calenders
Gaming Related Apps>
Mail Apps
Forums
Frameworks
Billing Apps
Premium Site Builder
Educational Apps
Control Panel Features

Free SSL Installer
System Information
Resource Usage
File Manager
Apache Handlers
Create/Restore Backups
CronJob Management
2FA Authentication
Password Protected Directories
Mime Types
DNS Management
SSH Access
On Request
On Request
On Request
On Request
What is Reseller Hosting?
Reseller Hosting gives you the unique ability to create your own web hosting accounts and assign them your own custom web hosting packages. This caters to users who have their own customers and would like to work under their own brand. Our low-cost reseller hosting plans are very competitive and in-line with the industry so you can start ahead of the pack.
Frequently Asked Questions
Yes, all we require is your old web hosts login details and we can migrate them over to our infrastructure. Migrations are usually quick and take about an hour to complete.
The disk space specified for the reseller plan is for the entire account. This basically means that the account under the reseller account will share that disk space.
Yes, all our servers are security hardened and monitored 24/7 for spam, DDoS attacks, brute force attacks and much more.
All reseller hosting plans can be paid for in 3 years advance. Also, when paying for longer contracts we offer discounted prices, usually around 20-40% depending on the length.
Yes, every account you create will feature all the applications we run on our servers by default.
Yes, since we deal with a bulk amount of domains you benefit from the same discounted pricing we receive from the registry. Every reseller account comes with a domain reseller account freely included.
We offer both Direct Admin and cPanel for our reseller hosting plans. You can choose which control panel you would like to use by toggling the Control Panel Button above the plans list to choose between either Direct Admin or cPanel.
Reseller hosting has a few key benefits when compared to regular web hosting.
Create your own hosting accounts
All accounts are under your own brand
Customize your own hosting packages
Separate control panel accounts for every user under your reseller plan
Save on running costs when hosting multiple websites
Create new revenue streams for your business by reselling the accounts you create